Discover what life is like at Holy Family Luddenham by browsing our latest news articles and social posts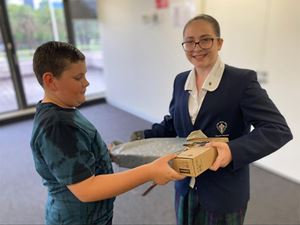 This year 661 students from Catholic schools across Western Sydney and the Blue Mountains stepped up to take the Executive Director's Summer Reading Challenge! In total, 4185 books were read as part of the competition: over 1000 more books than last year! Today the winners were announced. Read more...
Categories:
Congratulations to the Stage 3 Netball NSW Cup HFS Team! They were undefeated at the regional games and won in extra time in the Grand Final. The team now go to a State Regional Play Off on the 24th of September. Read more...
Categories: